Welcome to OregonARMA.org

The Oregon Chapter of ARMA provides quality educational programs and is open to all who wish to learn more about information governance and records management.
Chapter Meetings are held every 2nd Tuesday of the month, September through May.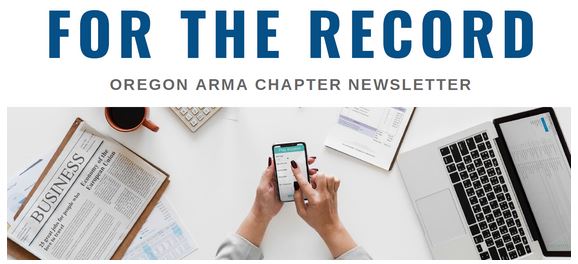 Check out the October Newsletter here:  October 2020
Highlights include:
    October Chapter Meeting

    Upcoming Meetings

    Don't Miss Out! InfoCon 2020 Starts Oct 26

    Your Oregon ARMA Board of Directors

    Free Webinar

    Membership Anniversaries

    Job Postings

    From the ARMA Magazine

    News Bites

    Meme of the Month
All links are to PDF files.


Current Newsletter:  October 2020