Welcome to OregonARMA.org

The Oregon Chapter of ARMA provides quality educational programs and is open to all who wish to learn more about information governance and records management.
Chapter Meetings are held every 2nd Tuesday of the month, September through May.
The City of Portland Office of the Auditor
is seeking applicants for an Archives and Records Management Coordinator III


Salary Range: $70,220.80 - $116,792.00
Opening Date: August 29, 2022
Closing Date: September 25, 2022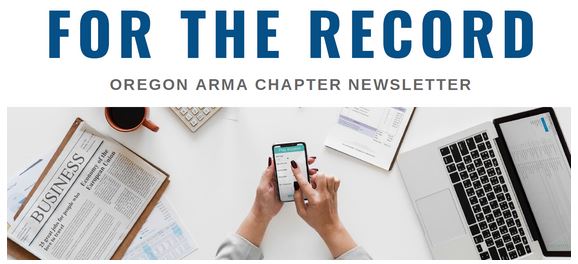 All links are to PDF files.


Current Newsletter:  March 2022