Welcome to OregonARMA.org

The Oregon Chapter of ARMA provides quality educational programs and is open to all who wish to learn more about information governance and records management.
Chapter Meetings are held every 2nd Tuesday of the month, September through May.
The Value of RIM Program Audits
Tuesday, October 26, 12-1:30pm


(The meeting will be virtual.  The connection information is in the latest issue of the Newsletter.)
Update (10/25): The meeting will be on WebEx.  Here is the meeting information:

JOIN MEETING


Join by meeting number
Meeting number (access code): 2557 724 0970
Meeting password: 5RHnkf (574653 from phones and video systems)



Description:

   Audits are not as dreadful as you think; unless you want them to be.
This presentation will provide a high-level perspective of the value, definition, and purpose of audits. You will learn how to prepare for the most common elements of a RIM program review audit. Mark will share firsthand experience and illustrate how to capitalize on the opportunity to make audits a win proposition for you and your department.

Please check the link with the job postings, there are some interesting roles out there if one is interested.
Good luck!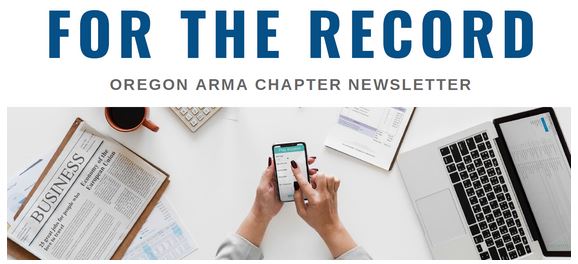 All links are to PDF files.


Current Newsletter:  October 2021