Welcome to OregonARMA.org

The Oregon Chapter of ARMA provides quality educational programs and is open to all who wish to learn more about information governance and records management.
Chapter Meetings are held every 2nd Tuesday of the month, September through May.
GovQA has created an Index that tracks, over the past 3 years, the growing complexity of your job managing Requests for Public Records. Anonymized data was analyzed around the quantity and size of files, scanning of paper documents, internal collaboration, clarification emails, and more. What they found was a steady, quantifiable increase in the demands put on public records managers.
In this meeting GovQA's Chief Evangelist
Jen Snyder
will lead a discussion with
Kristen Mercer
and
Leela Yellesetty
of the Oregon Department of Environmental Quality about these trends and what challenges they're facing with public records requests.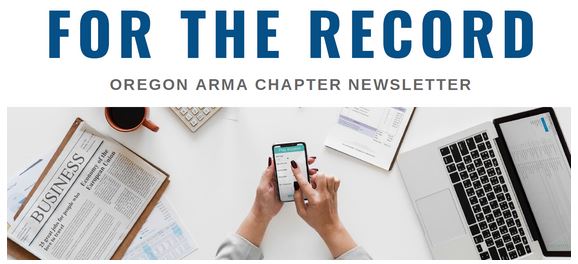 All links are to PDF files.


Current Newsletter:  May 2021